ESI-Noise Measurements for Ships approaching the Port of Hamburg
Starting April 2020 the Rotterdam Port Authority and the Hamburg Port Authority will grant reductions on the port fees for those ships able to present an Airborne Noise certificate according the the ESI noise standard (Environmental Ship Index). This certificate according to ESI noise standard shows the acoustic characteristics of a ships noise emissions in port.

DW-ShipConsult is a certified service supplier for these measurements.
We offer to measure ship noise emissions and provide an ESI-Noise certificate. These measurements can be conducted concurrent to the usual harbour operation without any implications on ship operations.
Released December 20th 2019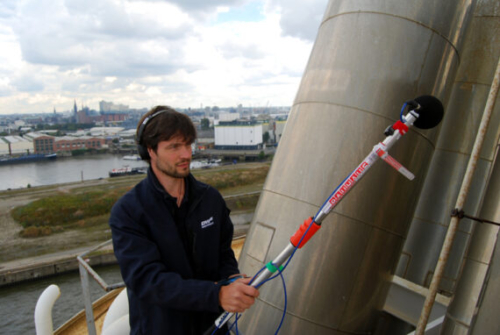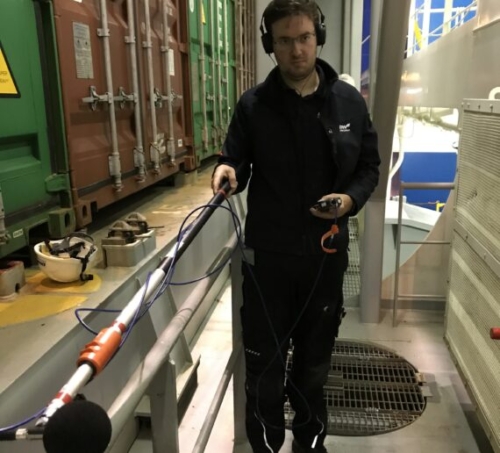 ---
Noise Measurements on Cruise Ships in German Ports
DW-ShipConsult conducted a study on Cruise Ship and Cruise Terminal emissions for the Hamburg Port Authority (HPA) during the Interreg Project "Green Cruise Port". This study focused on the systematic documentation and evaluation of all sources for noise, air pollutants and green house gases (GHG) connected with the berthing of a Cruise Liner. To do that, DW-ShipConsult measured noise on board of several Cruise Ships, on the pier and at different noise contributors in port (e.g. busses, trucks, cargo handling, ventilation on the terminal roof, etc.).
Based on the analysis of the findings, mitigation measures where discussed and evaluated. Some measures like a LNG power pack or a power barge where also measured for its noise reduction potential for the whole terminal and ship.
The study provides recommendations for future Cruise Ship Terminal and Cruise Ship operation in ports with a minimum of noise, GHG or air pollutants emissions.

Released January 7th 2019